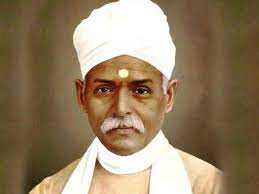 "India is not a country of the Hindus only. It is a country of the Muslims, the Christians and the Parsees too. The country can gain strength and develop itself only when the people of the different communities in India live in mutual goodwill and harmony It is my earnest hope and prayer that this centre of life and light which is coming into exercise, will produce students who will not only be intellectually equal to the best of their fellow students in other parts of the world, but will also live a noble life, love their country and be loyal to the Supreme ruler." Bharat Ratna Mahamana Pt. Madan Mohan Malaviya Founder
The Ministry of Education (MoE), Government of India (GOI) has established the National Testing Agency (NTA) as an independent, autonomous, and self-sustained premier testing organization under the Societies Registration Act (1860) for conducting efficient, transparent and international standards tests in order to assess the competency of candidates for admissions to premier higher education institutions..
NTA has been entrusted by the Banaras Hindu University (BHU) with the task of conducting Undergraduate (UET) and Postgraduate (PET) Entrance Examinations for all its courses for the Academic Year 2021-22.
Banaras Hindu University (BHU), Varanasi, one of the top Institutions of Eminence in the country recognized by the Ministry of Education, Government of India, was created by an Act of Parliament – BHU Act 1915 and founded by the Pandit Madan Mohan Malaviya, along with a group of other luminaries, in 1916. The university comprises 5 Institutes, 16 Faculties (streams) 140 Departments, 4 inter-disciplinary centers, a constituent college for women and 3 constituent schools. It covers a vast range of subjects pertaining to all branches of humanities, social science, technology, medicine, science, fine arts and performing arts. 40,000 students from diverse backgrounds are enrolled here. About 2000 teachers and nearly 7000 non-teaching staff are part of the University. Students from as many as 48 countries also come to study here. The university has taken a leadership role in promoting new ideas, the spirit of integration of the world and cultivate intellect and culture.
The list of graduate/post graduate courses covered under BHU-UET 2021/BHU-PET 2021alongwith their intake and course code number is listed in the Information Bulletin. In case a candidate prefers to be considered for more than one course for which there are separate/common entrance tests, he/ she shall apply for each such course separately. Courses have been classified as "General", "Professional", "Special Courses of Study" and "Vocational" and are conducted in the respective Faculties. Some of these courses are also conducted in Mahila Mahavidyalaya, BHU (MMV), Rajiv Gandhi South Campus (RGSC), Barkachha, Mirzapur and the Colleges admitted to the Privileges of the University in Varanasi city, namely, Arya Mahila Post Graduate College, Chetganj (AMPGC); Vasant Kanya Mahavidyalaya, Kamachha (VKM); Vasanta College for Women, Rajghat (VCW) and DAV Post Graduate College, Ausanganj (DAVPGC).
Admission will be based on the merit in the BHU-UET 2021/BHU-PET 2021 subject to fulfilment of eligibility requirements of the Course for which the candidate has applied. The candidates are advised to see Chapter 3 of Information Bulletin for details on Minimum Eligibility Requirements, Age Limit, duration of the course, fee structure, relaxations etc. and Chapter 4 of Information Bulletin on details of Entrance Examination.
The application process for admission to Diploma / Certificate programmes during the academic session 2021-22 would commence on the BHU's Website www.bhuonline.in